IBM Engineering Lifecycle Management
MicroGenesis and IBM
MicroGenesis is a platinum level IBM Partner with over 20 years of experience and deep expertise in reselling and product related services including training, product consulting and implementation of IBM ELM for organization and teams of all sizes focusing on software and System engineering, Application lifecycle management, DevOps and more. Our engagement model is crafted with the single aim to enable our clients achieve higher levels of visibility, collaboration, productivity and quality with ALM Solutions.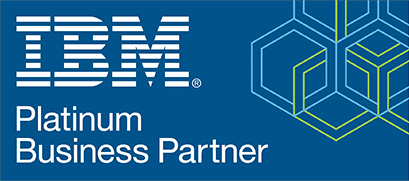 Demonstration
Proof of concept
Finalize BoM
Demonstration
Proof of concept
Finalize BoM
Data Migration
Product customization
Plugin Development
Upgradation
Application Migration
Data Migration
Product customization
Plugin Development
Upgradation
Application Migration
Quotation
License Procurement
Quotation
License Procurement
Telephonic
Web based support
On-site support
Telephonic
Web based support
On-site support
Solutions we offer
IBM Engineering Lifecycle Management enables systems engineers and software developers to modify and create quality designs, respond efficiently, and deliver against requirements be it in the cloud or on premises. With closely integrated tools, throughout the process, the focus is to ensure collaborative workflow planning and management, cost efficiency while maintaining compliance parameters.
Engineering requirement Management DOORS
Commonly known as IBM Rational DOORS is a scalable solution that ensures that an organization meets it business goals. The application helped the IBM clientele reduce developmental cost by 57% and quality cot by 69%. It optimizes communication, create relationships, and trace dependencies apart from real-time team collaboration and verification throughout the organization.
Benefits
Cost reduction
Scalable solution
Increase speed and productivity
Single source of Truth
Templates catering to industry specific standards
Engineering requirement Management DOORS Next
Formerly known as IBM Rational DOORS Next Generation. This too offers a scalable solution to augment both communication and collaboration within the organization as well as with stakeholders. With on premises and in the cloud presence, it opens the scope for project improvement by maximizing productivity and quality while bringing cost efficiency.
 Benefits
Improve product quality and efficiency
Reduce cost
Support and accelerate time to value with SaaS
Manage compliance
Increase reusability and traceability
Improve productivity using version and variant management
Requirements Quality Assistant
It improves the clarity of project requirements by reducing the defect cost by 60% and the cost of manual reviews by 25%.
Benefits:
Reduce errors and Costs
Enhance requirements
Improve customer satisfaction
Improve productivity
Transparency of test-plan
Ensuring quality with INCOSE guidelines
Rational Rhapsody
Also known as Rational Rhapsody offers a robust solution for modeling and systems design. It empowers an organization to manage complexities related to product and systems development. Apart from offering a collaborative design and test environment for systems engineers supporting UML, SysML, UAF and AUTOSAR, the solution also ensures control of defense frameworks (DoDAF, MODAF and UPDM). This helps to accelerate industry standards such as DO-178, DO-178B/C, and ISO 26262.
Benefits
Constant validation and consistency check
Internal collaboration
Pace in design to implementation
Automation of document generation
Prototype, simulate and execute designs for early validation
Support real-time agile engineering environment
Rational Software Architect
RSAD reduces complexity in risk and compliance areas while enabling an organization to comprehend, collaborate, and communicate more effectively. RSAD leverages model-driven development (MDD) tools such as; UML, BPMN etc. to improve productivity while maintaining quality
Benefits
Reduce complexity
Improve communication and collaboration
Manage risk and compliance
Graphical visualization and analysis
Flexible UML and BPMN modeling
Parallel design, change management and re-use
Project Planning, Change, Configuration, Build and Release Component
Engineering Workflow Management
Also called Rational Team Concert is a collaborative software development tool that a team within your enterprise can use for iteration, release planning, change management, defect tracking, source control, and to build automation. It provides flexibility and speed of process adoption. This can help your company to adopt faster release cycles and control dependencies across all projects. This solution is available on premises and in the cloud offering flexible pricing models.
Benefits
Automation of traceability and reuse
Real-time collaboration
Effective tracking and planning capabilities
Simplify project reporting
Rational ClearCase
It offers controlled access to software assets such as;  code, requirements, design documents, models, test plans, and test results. It brings automation in workspace, baseline, and secure version management. This improves virtual access and auditing capabilities.
Benefits
Control versioning
Flexible usage models
IP protection
Process control
Compliance traceability
Rational ClearQuest
This change management software improves the productivity of a developer. It follows certain methodologies, processes and tools appropriate for the project and the organization adopting it.
Benefits
Improve collaboration
Efficient development
Create repeatable, enforceable and predictable processes
Process automation
Lifecycle traceability
IBM Rational Synergy
It is a task-based software configuration management (SCM) solution that brings global teams on a unified platform. This makes team-work and collaboration easy and faster boosting the overall productivity.
IBM Rational Change
It is a web-based change management solution offering tracking and control. It works towards unifying software change and configuration management to improve consistency and accountability.
Engineering Test Management
Popularly known as 'Rational Quality Manager' is a collaborative quality management solution, offering end-to-end test planning and asset management. It empowers enterprises to use automation to speed complex project schedules and generate report on real time data for informed release decisions.
Benefits
Meeting compliance
Reporting with a purpose
Test optimization
Accelerate time to value
Better machine management
Rational Functional tester
Being an automated functional and regression testing tool, this software supports a range of web-based applications such as; Net, Java, Siebel, SAP, terminal emulator-based applications, PowerBuilder, Ajax, Adobe Flex, Dojo Toolkit, GEF, Adobe PDF documents, zSeries, iSeries and pSeries.
Benefits
Storyboard and Automated testing
Data-driven testing
Team collaboration
Visual editing
Mobile native testing
Rational Performance Tester
With Integration Tester, you get a scripting-free environment for developing tests for SOA messaging and business process integration projects. You can build tests by recording existing system behaviors or from requirements, by entering the data to send and the data that is expected in return. You can also create virtual services to remove test dependencies and enable earlier testing. Virtual services can be deployed by Service Virtualization to provide on-demand virtualized test environments that can support all phases of the test development lifecycle.
Benefits of RIT
Visualize the connections and dependencies between services and components to plan an integration test strategy.
Stub out services that are unavailable for testing, making continuous integration testing possible and reducing the risk of errors in the application.
Automate all aspects of integration testing.
Rational Integration Tester
It ensures a scripting-free environment that can be used to build tests by recording existing system behaviors. This can support in deploying Service Virtualization to provide on-demand virtualized test environments throughout the test development lifecycle.
Benefits
Successful integration test strategy
Error reduction in application
Automate integration testing
Rational Test Real Time
This runtime analysis tool helps to automate component testing, code coverage, memory leak detection, performance profiling, and UML sequence diagram tracing. This cross-platform solution is designed to create software applications for products with embedded, real-time, and technical systems applications.
AppScan
AppScan helps with static, dynamic, and interactive testing of web, mobile and open source softwares. It detects security vulnerabilities and facilitates remediation before the software is deployed.
IBM Engineering Lifecycle Optimization – Publishing
It enables its user to extract data from a wide range of data source to reduce manual work and errors and to generate document-style reports with high-quality requirements traceability matrix in formats such as PDF, HTML, Word, Excel and XSL.
Benefits
Generates high-quality documents
Supports multiple-output formats
Predefined templates
Data extraction from sources
Third-party data access
Governance and Compliance
IBM Engineering Lifecycle Optimization – Method Composer
It is a flexible process management platform that can initiate improvement of your enterprise using method composer tools and process asset library. It helps to edit, manage, re-use, and publish process descriptions.
Benefits
Process documentation
Access predefined tools and assets
Content customization
Process guidance
Logiscope
It can automate code reviews and identify coding defects early in the development life cycle thus reducing correction costs.
Urban Code
It helps development teams and DevOps transformation leaders  to visualize workflow and creation of value.
Benefits
Disciplined heterogeneous pipelines
Adopt DevOps metrics
Governance
Continuous delivery and release templates