IBM Engineering Lifecycle Management
MicroGenesis and IBM
MicroGenesis is a platinum level IBM Partner with over 20 years of experience and deep expertise in reselling and product related services including training, product consulting and implementation of IBM ELM for organization and teams of all sizes focusing on software and System engineering, Application lifecycle management, DevOps and more. Our engagement model is crafted with the single aim to enable our clients achieve higher levels of visibility, collaboration, productivity and quality with ALM Solutions.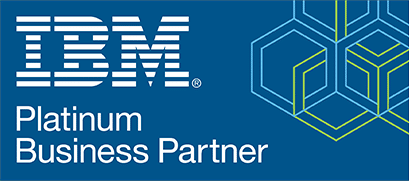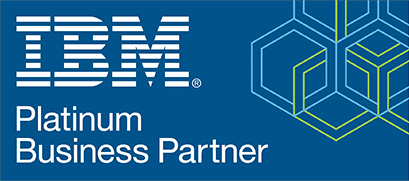 Solutions
IBM Engineering Lifecycle Management helps teams keep on top of the complexity of developing smart, connected products. Running in the cloud or on premises, it helps systems engineers and software developers to deliver against requirements, respond efficiently to change and create high-quality designs faster — while controlling development costs and meeting compliance needs. Its tightly integrated tools cover the systems and software development lifecycle, including requirements management, modeling and simulation, quality management, configuration management and collaborative workflow planning and management.
Engineering requirement Management DOORS
IBM Engineering Requirements Management DOORS Family formerly known as IBM Rational DOORS is a requirements management application for optimizing requirements communication, collaboration and verification throughout your organization and supply chain. The application allows you to create relationships, trace dependencies, empower multiple teams to collaborate in near real-time and handle versioning and change management. IBM DOORS Family is a scalable solution that can help you meet business goals by managing project scope and cost. The application has helped IBM clients reduce development costs by 57%, accelerate the time to market by 20% and reduce cost of quality by 69%.
Benefits of IBM Engineering Requirements Management DOORS Family
Reduce costs
Support enterprise at scale
Accelerate time to market
Increase productivity
Single source of Truth
Effective Requirements Change Management
Out of the box templates for industry specific standards
Engineering requirement Management DOORS Next
IBM Engineering Requirements Management DOORS Next formerly known IBM Rational DOORS Next Generation provides a scalable solution to optimize communication and collaboration among teams and stakeholders to maximize productivity and quality. It enables you to capture, trace, analyze and manage changes to requirements while maintaining compliance to regulations and standards. With DOORS Next, you can improve the management of project scope and cost throughout your organization and supply chain. Because this software is available on premises and in the cloud, you can deploy as best fits your environment.
<>Benefits of IBM Engineering Requirements Management DOORS Next
Improve product quality
Reduce cost
Improve engineering efficiency
Accelerate time to value with SaaS
Support requirements development in all domains
Manage compliance
Increase reusability
Increase the traceability and visibility of changes
Improve productivity by using version and variant management
Use AI to improve your requirements
Requirements Quality Assistant
Built for DOORS and DOORS Next, RQA dramatically improves the clarity of project requirements based on a simulation with 400 engineers, IBM Engineering Requirements Quality Assistant (RQA) can improve your requirements process by Reducing the cost of defects by up to 60%, reducing the cost of manual reviews by 25%, Using INCOSE engineering expertise to train junior engineers and getting to market faster by catching requirements errors early in the engineering process.
<>Benefits
Reduce errors & Costs
Strengthen requirements
Improve customer satisfaction
Improve productivity
Improve test plan clarity
11 Quality Scores covering more than 80% of INCOSE guidelines
INCOSE standards built in for immediate productivity
Rational Rhapsody
IBM Engineering Systems Design Rhapsody formerly known as Rational Rhapsody and its family of products offers a proven solution for modeling and systems design activities that allows you to manage the complexity many organizations face with product and systems development. Rhapsody is part of the IBM Engineering portfolio that provides a collaborative design development, and test environment for systems engineers that supports UML, SysML, UAF and AUTOSAR. The solution also allows for control of defense frameworks (DoDAF, MODAF and UPDM) and helps accelerate industry standards such as DO-178, DO-178B/C, and ISO 26262.
Benefits of IBM Engineering Systems Design Rhapsody
Offers continuous validation
Provides automatic consistency checking
Collaborate with your engineering team
Rapidly move from design to implementation
Automate design reviews and generate documentation
Prototype, simulate and execute designs for early validation
Work in an embedded, real-time agile engineering environment
Rational Software Architect
Improve your solution delivery outcomes with IBM® Rational® Software Architect Designer (RSAD). RSAD reduces complexity while helping you comprehend, collaborate and communicate more effectively. In addition, it helps you manage risk and compliance more easily while improving the productivity and quality of applications and services with the use of model-driven development (MDD) tools. RSAD leverages extensible UML, BPMN, sketching tools and other graphical tools and notations for visualization, comprehension, modeling, design, development and deployment of complex software solutions.
Benefits of Rational Software Architect
Reduce complexity to speed innovation
Improve communication and collaboration
Ease compliance and risk management
Graphical visualization and analysis
Flexible UML modeling
BPMN Modeling
Parallel design, change management and re-use
Transformation Driven Development
Project Planning, Change, Configuration, Build and Release Component
Engineering Workflow Management
IBM Engineering Workflow Management formerly know as Rational Team Concert is a collaborative software development tool that teams use to manage all aspects of their work, such as iteration and release planning, change management, defect tracking, source control, and build automation. EWM acts as the critical link between required and delivered work and provides the flexibility to adapt to any process, so companies can adopt faster release cycles and manage dependencies across both small and complex development projects. This solution, which is available on premises and in the cloud, offers no-charge server software and flexible pricing models.
Benefits of Engineering Workflow Management
Automated traceability and reuse
Real-time collaboration
Work tracking and planning capabilities
Advanced configuration management
Automated team project status updates
Simplify project reporting
Rational ClearCase
IBM Rational ClearCase provides controlled access to software assets, including code, requirements, design documents, models, test plans and test results. It features parallel development support, automated workspace management, baseline management, secure version management, reliable build auditing, and flexible access virtually anytime, anywhere.
Benefits of ClearCase
Control versioning
Flexible usage models for any development methodology
Security version management and IP protection
Process control and traceability for compliance
Rational ClearQuest
IBM Rational ClearQuest is change management software that helps improve developer productivity while accommodating the methodologies, processes and tools that best fit the project and the people on the team. This software provides tools and processes that allow you to maintain control of changes while catering to the diverse needs of the developer.
Benefits of ClearCase
Improve collaboration
Make development more efficient
Create repeatable, enforceable and predictable processes
Get process automation and full lifecycle traceability
Get clear insight into your processes
IBM Rational Synergy
IBM Rational Synergy is a task-based, software configuration management (SCM) solution that brings together global, distributed development teams on a unified platform. It provides capabilities that help software and systems development teams work and collaborate faster and easier. IBM Rational Synergy helps software delivery teams manage the complexity of global collaboration and boosts overall productivity.
IBM Rational Change
IBM Rational Change is a web-based change management solution that offers comprehensive change tracking and change control. It unifies software change management and configuration management repositories through a centralized server and improves consistency and accountability when managing software changes.
Engineering Test Management
IBM Engineering Test Management formerly known as Rational Quality Manager is a collaborative, quality management solution that offers end-to-end test planning and test asset management, from requirements to defects. Teams can seamlessly share information and use automation to speed complex project schedules and report on metrics in real time for informed release decisions.
Benefits of ETM
Use comprehensive test plans
Meet regulatory requirements
Get reporting with a purpose
Optimizing testing opportunity
Accelerate time to value
Better manage your machines
Rational Functional tester
IBM Rational Performance Tester helps software testing teams test earlier and more frequently as part of a DevOps approach. It validates the scalability of web and server applications, identifies the presence and cause of system performance bottlenecks and reduces load testing. Your software testing teams can quickly execute performance tests that analyze the impact of load on applications.
Benefits of RPT
Reduce complexity for any skill level
Create advanced test scenarios
Simplify test data and results sharing
Improve application analysis
Root cause analysis tools
Real-time reporting
Load testing
Rational Integration Tester
With Integration Tester, you get a scripting-free environment for developing tests for SOA messaging and business process integration projects. You can build tests by recording existing system behaviors or from requirements, by entering the data to send and the data that is expected in return. You can also create virtual services to remove test dependencies and enable earlier testing. Virtual services can be deployed by Service Virtualization to provide on-demand virtualized test environments that can support all phases of the test development lifecycle.
Benefits of RIT
Visualize the connections and dependencies between services and components to plan an integration test strategy.
Stub out services that are unavailable for testing, making continuous integration testing possible and reducing the risk of errors in the application.
Automate all aspects of integration testing.
Rational Test Real Time
IBM Rational Test RealTime is a complete test and runtime analysis tool set for systems development created in any cross-development environment. Rational Test RealTime provides tools for automated component testing, code coverage, memory leak detection, performance profiling, and UML sequence diagram tracing.
Systems development includes (but is not limited to) embedded, real-time and/or technical systems development. And this type of software is often performed in conjunction with the larger scope of a systems engineering activity. Rational Test RealTime is a cross-platform solution designed specifically for developers creating software applications for products of embedded, real-time and other technical systems applications.
AppScan
AppScan delivers a suite of security testing tools, including static, dynamic and interactive testing for web, mobile and open source software. It detects pervasive security vulnerabilities and facilitates remediation. AppScan implements shift-left security by eliminating vulnerabilities during development, before software is deployed. Comprehensive management capabilities enable security professionals, developers, DevOps and compliance officers to continuously monitor the security posture of their application and maintain compliance with regulatory requirements.
IBM Engineering Lifecycle Optimization – Publishing
IBM Engineering Lifecycle Optimization — Publishing automates the generation of document-style reports across your deployed Jazz and third-party tools, whether these reports are needed for formal reviews, contractual obligations, regulatory oversight or ad hoc use. The product lets you output a high-quality requirements traceability matrix in formats such as PDF, HTML, Word, Excel and XSL. Built-in capabilities extract data from a range of data sources to help reduce manual work and risk of errors. Out-of-the-box templates help ensure your projects get up and running quicker. A suite of tools provides intuitive features such as drag-and-drop, and launch and preview capability.
Benefits
Generates high-quality documents
Supports multiple-output formats
Includes predefined templates
Extracts data from one source or many
Powerfully generates requirements traceability matrix
Accesses data from third-party applications through XML and REST
Governance and Compliance
IBM Engineering Lifecycle Optimization – Method Composer
IBM Engineering Lifecycle Optimization – Method Composer is a flexible process management platform with a method authoring tool and a process asset library to help you implement measured improvement of your enterprise, systems engineering or software delivery processes. Method Composer tools let you create, edit, manage and publish process descriptions. The included library provides best-practice process content that you can reuse as is or tailor to your unique purposes as you compose your own processes.
Benefits
Adopt best practices
Document your process
Use predefined tool configuration assets
Access a library of best practices
Document and publish custom process content
Have process guidance available at your fingertips
Logiscope
Static Analysis enables to automate code reviews and identification of error prone component for software or system testing. It can detect coding defects early in the development life cycle thus reducing correction costs. Structure Based Testing is a Dynamic Analysis technique that enables you to test code coverage of your test campaigns at runtime.
The Logiscope Workbench can be applied to verify C/C++, Ada, Java, VB or C# code
Urban Code
IBM UrbanCode helps development teams and DevOps transformation leaders visualize work and creation of value as it proceeds from idea to customer.
How? By integrating, orchestrating and visualizing your existing DevOps toolchain and data. The IBM vision and strategy for the overall CDRA/DevOps market remains among the strongest in this Forrester Wave.
Benefits:
Tame heterogeneous pipelines
Manage releases
Get DevOps metrics across your organization
Establish governance
Continuous delivery and release templates